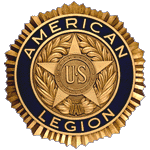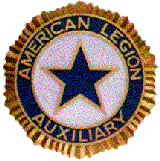 OUR MISSION

To mentor and sponsor youth programs in our community, advocate patriotism and honor, promote strong national security, and continued devotion to our fellow service members and veterans. To remind the community of the sacrifice that all veterans have given for their freedoms


Purchase a brick for the Memorial Walkway.

Click                      to order





The Club is enjoyed by some WW II & Korean War Veterans. Thank you for your service. And a couple AUX members.

Commander                   Darryl Cady

Adjutant

                Cary Webster
1st Vice Commander     Patrick Downs

2nd Vice Commander    Dean Hartman

3rd Vice Commander     Tom McManus

Sgt. at Arms                   Mike Schultz

Treasurer                       Wayne Blaisdell

Historian                         Gary Hults

Chaplain                         Sam Gallo


SAL Commander            John Distefano

Adjutant



  Scott Allen
1st Vice Commander      Buddy Stymus

2nd Vice Commander     Todd Vowels

3rd Vice Commander      Eric Swingle

Sgt. at Arms                    Scott Abbot

Historian


     Todd Krenzer
Auxiliary President         Jean Rotoli

1st Vice President

  Connie Orlando
2nd Vice President

Patty Kay Randall
Secretary



Finance  



Tanya Trevett
Historian


    Nancy Bischoping
Chaplain                        Patty Kay Randall

Sgt. at Arms                   Edna DeWitt

Mike Schultz


Board President  
               Board Members

Gary Hults                 Vice President

Charlie Clark             Secretary

Cary Webster             Legion Trustee

Nick Pearl         

Legion Trustee
Jean Rotoli                AUX Trustee

John Distafeno           SAL Trustee


Becoming a Member

IF YOU SERVED IN THE UNITED STATES MILITARY DURING CERTAIN "ELLIGIBLITY DATES", THEN YOU CAN JOIN THE AMERICAN LEGION. YOU NEED TO SEND A COPY OF YOUR DISCHARGE PAPERS (DD-214) WITH A COMPLETED AMERICAN LEGION MEMBERSHIP FORM. YOUR DISCHARGE CAN BE HONORABLE OR GENERAL UNDER HONORABLE CONDITIONS.

Club Manager

Patty Kay Randall
Hours

Monday - Friday

3p.m. - 9p.m.
Saturday                  3p.m. - 6p.m.

Sunday

             12p.m. - 7p.m.

Phone: 585-889-9156

This page was last updated: May 20, 2015
Welcome to the Smith-Warren Post 367 web site. We are devoted to veterans in our community of Scottsville, NY. We provide a meeting place for our American Legion members and their families. Our organization consists of Legion, Auxiliary, and Sons of the American Legion (SAL).


Our Post Home has a large meeting hall, Club, commercial kitchen, a large room in the upper level which is often rented to local businesses, two offices and storage area.  We rent our meeting hall to our members and the community for parties, weddings, baby or wedding showers, and reunions. Gatherings after funerals are at no charge to the family.


We have Veteran's Memorial park, behind our Post Home, which includes a gazebo and our Memorial Walkway


This site in memory of Jerry Gallo and Don Simonds


Click the red dot to view Smith-Warren Post 367

Shutterfly Picture Book